Parking Lot Washing & Parking Garage Cleaning For Baton Rouge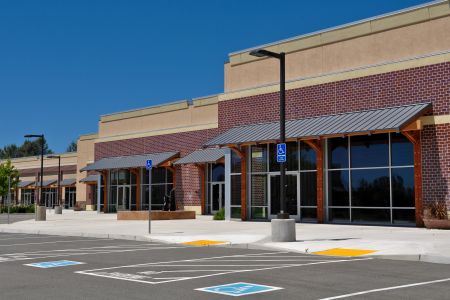 Leave cleaning your parking lot to the pros! We are the most reliable and affordable parking lot washing company in Baton Rouge. Our professional staff is trained in all types of parking lot maintenance, so no matter what your parking lot needs are, we have the capability and knowledge to get the job done.
Our team is also highly trained and knowledgeable in all areas of pressure washing for Baton Rouge business owners. So, whether you need parking lot washing in your designated parking lots or the building exterior needs a little sprucing up, we have the right tools to get the job done right and efficiently. Our staff is professional and efficient, and works with all types of locations. Give us a call now to learn more information about how we can care for your parking lot or other business property today!
Parking Garage Cleaning
We're the best in the business when it comes to parking garage cleaning. From day-to-day maintenance to deep cleaning after a construction project, we're here to help with any problem you might have. We understand that the parking lots are an important part of your business, and we take pride in keeping them clean. Our professional parking lot washing services are designed to keep both your customers and employees safe from any potential hazards while being as seamless a process as possible. We go above and beyond to ensure that your parking lot is professionally cleaned, regardless of its size or current state of disrepair. If you are thinking of hiring us for professional pressure washing services, we will be happy to visit you and let you know how our services can greatly benefit you and your company.
Parking Lot Safety
Parking lots are busy places, and they can be dangerous. Without proper markings, drivers can easily become confused and cause accidents. Parking lot striping allows people to know where they should park, where they can exit the lot and how far away they need to be from other vehicles.
Parking lot washing keeps your asphalt surface clean so that it looks attractive and safe for everyone who visits your establishment. By keeping these surfaces clean, you will also prevent them from becoming slippery when it rains or snows, which could lead to an accident if someone were to fall while walking around the lot during inclement weather conditions. Keep your parking lot safe with our parking lot striping and parking lot washing solutions. Call today for a free estimate.
DON'T WAIT! SCHEDULE QUALITY PRESSURE WASHING IN BATON ROUGE TODAY!