Storefront Cleaning For Fresh Baton Rouge Commercial Spaces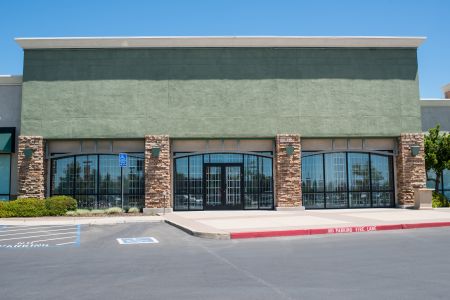 We're the best pressure washing company in Baton Rouge, and we'll make your storefront shine like never before with quality storefront cleaning solutions.
If you're looking for a commercial property cleaning service provider, our team at LA Pressure Wash Pros is here to help. We offer storefront cleaning that is sure to leave your business looking bright and polished.
We make it easy to get your storefront looking like new again with our expert, hands-on approach to storefront cleaning. Whether you're looking to remove years of grime and dirt or just want a quick clean before a holiday party, we can help. We offer professional pressure washing services at affordable rates, and we'll take care of everything from start to finish, so you don't have to worry about anything! Pressure washing is a must to get your commercial property looking new again, and it'll help your location stand out in the eyes of potential customers. For any type of storefront cleaning you need in Baton Rouge, our team at LA Pressure Wash Pros is here to help!
Business Facade Washing
A business façade is one of the most important parts of any commercial property. That's why it's so important to keep your building looking its best. When you have a clean, well-maintained building, it will reflect well on your organization and help you attract new customers and clients. We are proud to offer pressure washing for Baton Rouge business owners, and we know what it takes to keep your commercial property looking great. We offer parking lot washing for commercial buildings, roof cleaning, and more. If you want to learn more about what we can do for you, please contact us today!
Boost Your Property Curb Appeal
It's not just about the money. It's about the image.
Your storefront is your first impression. It's the first thing people see when they walk by your business, so you want it to look clean, professional, and inviting.
The problem is that many businesses don't have the time or resources to maintain their storefronts properly. If you don't have time to clean your business façade on a regular basis, it can become a major liability for your company.
Not only can dirt and grime make your business look unprofessional, but they can also attract pests like rats and mosquitoes that can spread disease and ruin your reputation in the community. Regular pressure washing will keep the paint intact and extend the life of your building materials by protecting them from harsh weather conditions at any time of the year. Contact us for a free storefront cleaning estimate. We offer affordable rates that are easy on the budget without sacrificing quality cleaning services!
DON'T WAIT! SCHEDULE QUALITY PRESSURE WASHING IN BATON ROUGE TODAY!