Parking Lot Striping To Restore Order In Your Baton Rouge Parking Lot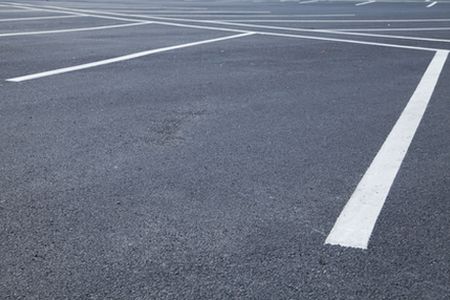 The parking lot is the first impression of your Baton Rouge business, and it needs to be well maintained to ensure that you are sending the right message to your customers. Parking lot striping can be used to increase safety and reduce traffic accidents, as well as add an element of order to your parking area.
LA Pressure Wash Pros is here to help! We offer professional parking lot striping services that will make your company stand out among the rest. Our highly trained crew will come out to your location, assess your needs and create the perfect design for your parking lot striping.
We use only high-quality products that are environmentally friendly and safe. Our products are also low VOC, so they won't harm anyone or anything when they're applied.
Here at LA Pressure Wash Pros, we're committed to providing our clients in Baton Rouge with excellent service at affordable prices! Give us a call today to learn more about our parking lot striping and parking lot washing services or request an estimate.
Painting Parking Lines
If you own a business in Baton Rouge or surrounding areas, then you know how important it is to have a clean and organized parking lot. Not only does this make it easier for customers to find their cars, but it also makes them feel more comfortable when they come into your store or restaurant. The importance of parking lot striping is to make sure that cars can park safely and efficiently.
Without proper striping, drivers could get confused and cause accidents or damage to property. Our goal is to exceed your expectations by providing top-notch services at an affordable price. Whether you need new parking lot striping or just want a fresh coat of paint on your existing lines, we will provide you with quality results at an affordable rate. We offer free estimates so you can see exactly what your job will cost before any work begins!
Parking Lot Maintenance Pros
Our team of professionals at LA Pressure Wash Pros is ready to provide you with all-around parking lot maintenance services. You can trust our professionals to maintain your parking lot in the best condition possible by using superior products, equipment, and techniques.
We provide pressure washing for Baton Rouge residential and commercial property owners. Our goal is to help you maintain your property so you can maximize its value and reduce the amount of time you spend cleaning it up. We are always happy to assist with any type of parking lot service request!
DON'T WAIT! SCHEDULE QUALITY PRESSURE WASHING IN BATON ROUGE TODAY!