Your Trusted Baton Rouge Pressure Washing Company!
When you need a reliable pressure washing company in Baton Rouge, LA, look no further than LA Pressure Wash Pros.
Our professional technicians can help you with everything from commercial to residential pressure washing. We are the leading provider of pressure washing services in Baton Rouge, and we guarantee our work.
We believe in making sure that all of our customers are happy with the results of their projects. That's why we take such great care in doing each job right the first time so that you can rest easy knowing that your property is going to look amazing when we're done.
Our experienced staff will make sure that your property looks its absolute best after we've finished with it, and we're always happy to answer any questions you might have about what we do or how our process works. If you want more information about our pressure washing services or would like to schedule an appointment, give us a call today!
Learn More About Us
Residential Services
We offer residential pressure washing services to customers throughout Baton Rouge. Our team of professionals is experienced, licensed, and insured. We are dedicated to providing high-quality service at an affordable price. We use only the best products that will help restore your property back to its original state. We will work with you to schedule an appointment so that we can begin restoring your home right away!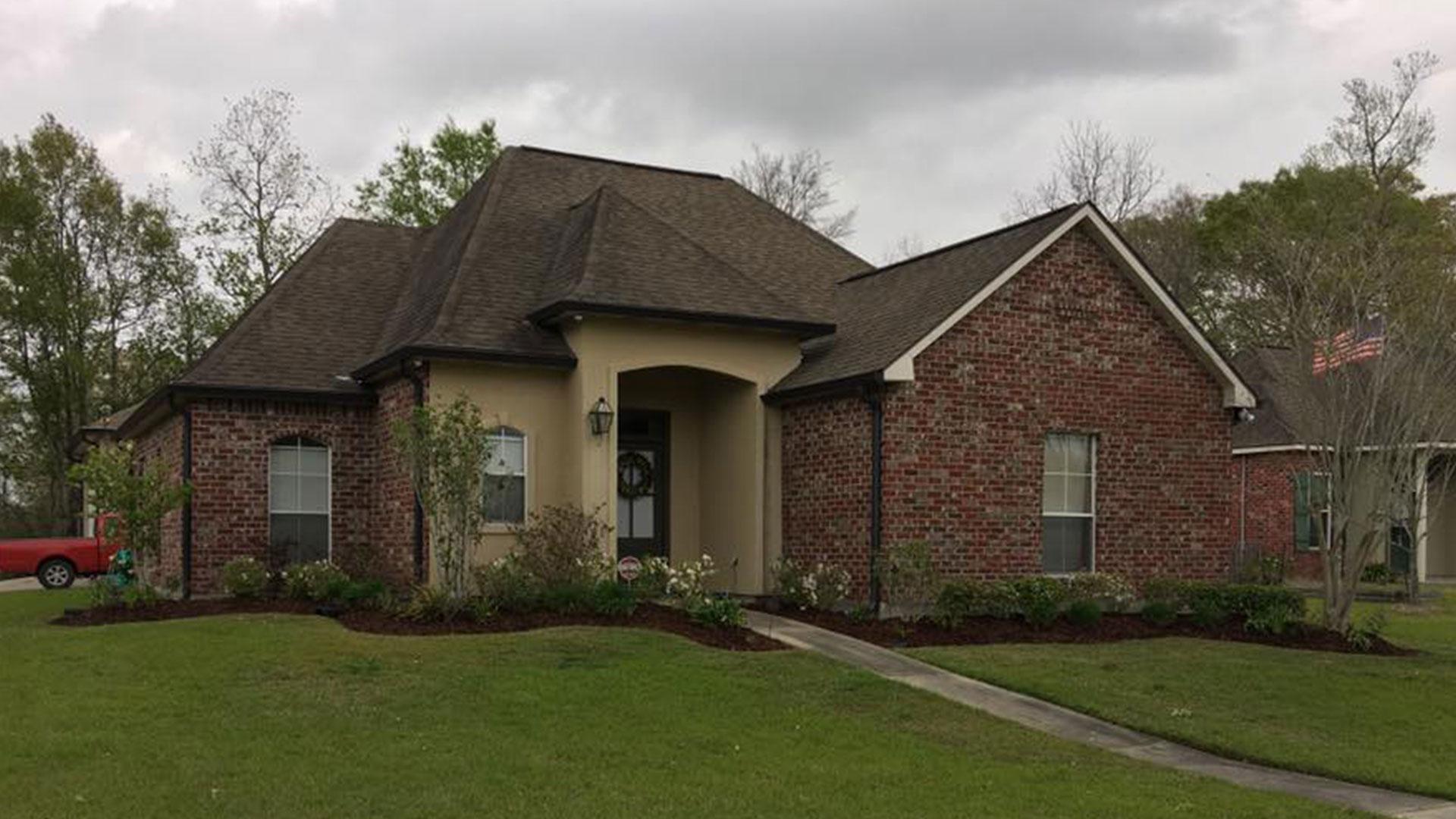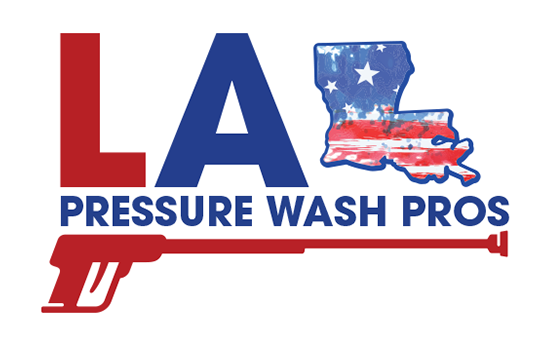 Our Soft Washing Technique
LA Pressure Wash Pros offers you the best soft washing service in town. Our soft washing technique is specially designed to protect your home's exterior from harsh chemicals and abrasive cleaners.
Our staff is trained to use soft washing techniques that will not damage your home's exterior but still give it that clean look that you want to see when walking up to your door. Your home is an investment, and we want to help you protect it for years to come!
Contact Us Today
Commercial Services
LA Pressure Wash Pros is a full-service commercial pressure washing company providing services to businesses in Baton Rouge and surrounding areas.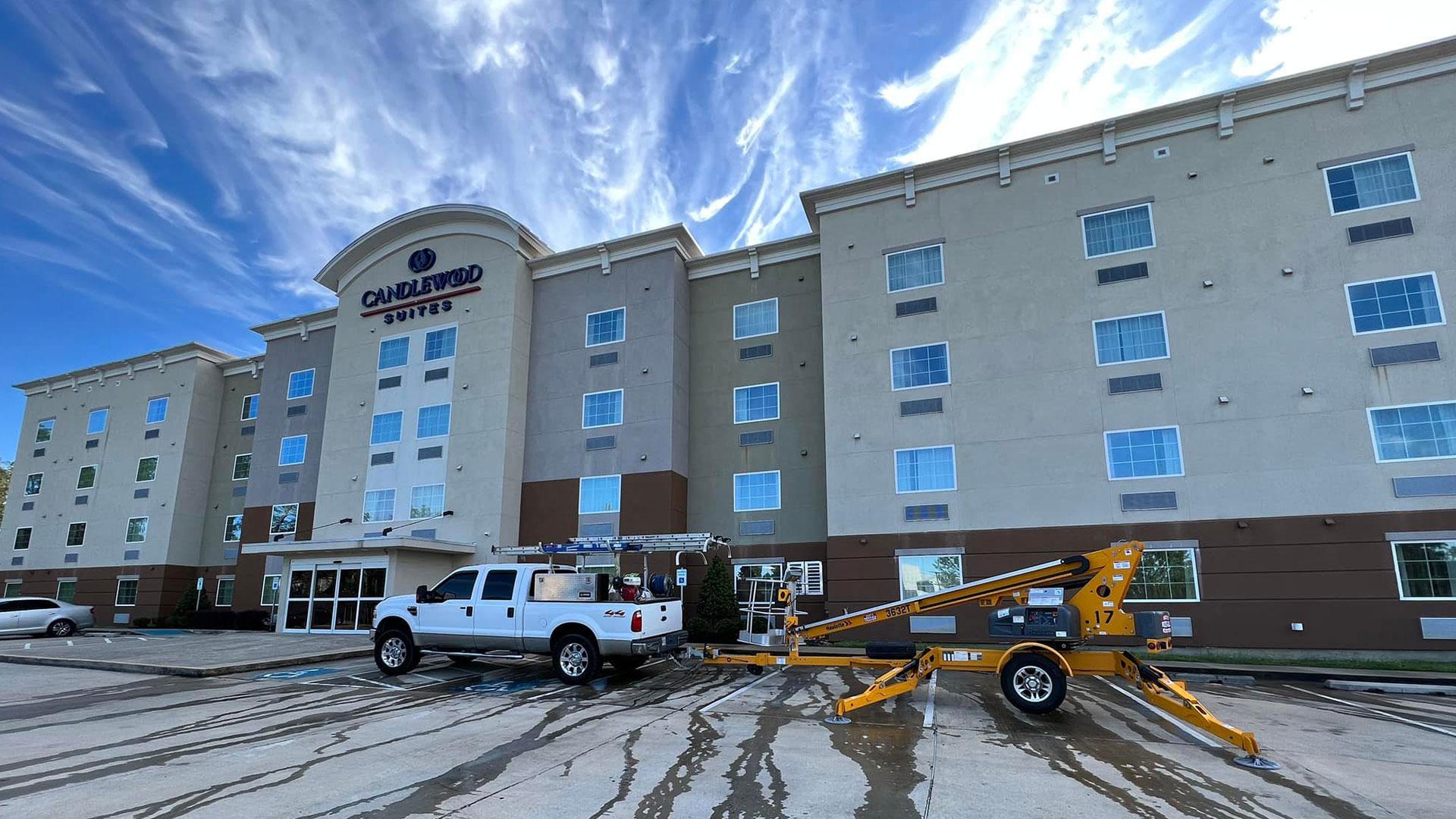 Cities We Proudly Wash
We love being able to help you take care of your property.
Our pros are experts in pressure washing and roof cleaning, so you can feel confident that your home or business will be cleaned to perfection.
We proudly wash in these cities:
CHECK OUT OUR GALLERY
Coming Soon!
FAQ
There are many different factors that will affect how often you should wash your home's exterior. The main one is climate, but you may also need to take into account what kind of paint you have on the surface, whether or not it's in a shady area, and whether there's a lot of traffic and pollution in your area.
Most experts recommend washing your home's exterior every 12-18 months. If you live in an area with harsh weather conditions and high traffic, it's important to wash it more often so that it doesn't become dull and discolored over time.
Yes! Our cleaning chemicals are safe for pets and plants. We use all-natural ingredients that won't harm your pet or garden.
Yes, we offer commercial pressure washing services.
We understand that your business is a huge investment, and you need to protect it. We offer all of the same services as our residential clients, plus we can provide you with an estimate for the costs of cleaning your building's exterior.
Yes, you do! Pressure washing your roof is one of the easiest and most effective ways to extend the life of your roof, and it's also one of the most cost-effective. This is because pressure washing removes dirt and debris from your roof that can accumulate over time and cause damage. If you don't pressure wash your roof, this dirt will eventually build up and break down into dust that can be blown away by the wind. Then your shingles will start to wear down, allowing water to get in through the cracks. This causes mold growth and more damage that leads to leaks that then need to be repaired which costs money! It's always a good idea to have your roof cleaned at least once a year or so.
RECENT EXTERIOR CLEANING BLOG ARTICLES
DON'T WAIT! SCHEDULE QUALITY PRESSURE WASHING IN BATON ROUGE TODAY!