Prairieville Relies On LA Pressure Wash Pros For Premier Pressure Washing Services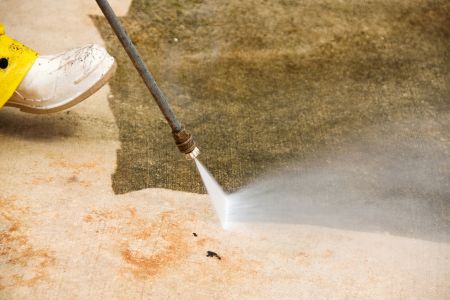 LA Pressure Wash Pros is Prairieville's top-rated pressure washing company.. We specialize in cleaning commercial and residential properties and are confident in our abilities to provide house washing options that are unbeatable and second to none. Since we opened our doors, we've been proud to offer our clients high-quality services at affordable prices.
When it comes to a local pressure washing service in Prairieville, you want to be sure that you're choosing one of the best. That's why our team at LA Pressure Wash Pros prides itself on our quality workmanship and customer service. We're not just another local business we're your neighbors!
Our dedicated team of professionals is committed to providing you with a high-quality, efficient service that will leave your most important investment safe and free from contaminants. Some of the services we provide are:
Storefront Cleaning
Parking Lot Washing
Building Washing
If you own a commercial or residential property in Prairieville, contact our office today to see what pressure washing options are a good fit for you.
Roof Cleaning Service In Prairieville That Can't Be Beat
We offer complete roof cleaning services for both commercial and residential properties. We clean off any mold or mildew that may be growing on your shingles so they look new again! Don't hesitate when you see your roof is in need of a good cleaning. Choose the best pressure washing team in Prairieville to keep your property safe and secure.
Prairieville's Leading Driveway Washing Professionals
If you're looking for high-quality driveway washing in Prairieville, look no further than the team at LA Pressure Wash Pros. Our technicians are dedicated to providing our customers with the highest level of service possible and will make sure that your driveway is a place that you are proud to pull into.
We know that when you're looking for a company to take care of your driveway, you want a company that will treat your property with respect, and helps maintain its value. That's why we use equipment that is trusted by our clients, so they can rest assured that their driveway will be cleaned thoroughly and efficiently. Our commitment to quality workmanship and affordability is why so many people trust us with their cleaning needs, and we treat every property like our own while we are on the job.
If you want to learn more about why we are the best option for you, call us today and receive your free service estimate.
Reviews & Testimonials on LA Pressure Wash Pros in Prairieville, LA
There are currently no reviews or testimonials, check back soon!
DON'T WAIT! SCHEDULE QUALITY PRESSURE WASHING IN BATON ROUGE TODAY!