Baton Rouge Driveway Washing For Pristine Concrete Pads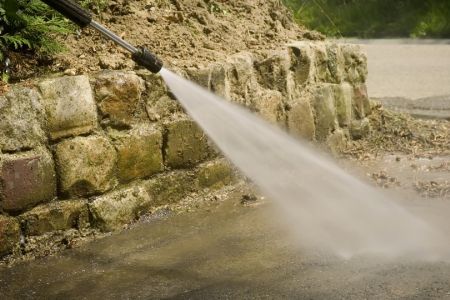 At LA Pressure Wash Pros, we provide pressure washing and driveway washing services to residents of Baton Rouge, Louisiana.
Our team is highly trained and experienced in all areas of driveway washing, and we have the tools and knowledge needed to get the job done right. Our technicians are also certified in many other exterior cleaning solutions, including roof cleaning and house washing.
We understand that every property owner has different needs when it comes to their driveway, so we strive to make sure that there is an option available for every budget. This includes our free estimate program, where you can receive a free estimate on your project before any work begins.
If you're looking for a way to keep your driveway surface in pristine condition, we can help. Our experienced team will provide driveway washing so that the concrete is protected from weathering and damage while keeping it looking new. The staff at LA Pressure Wash Pros understands the challenges that come with washing away dirt and grime from a driveway, so whether you need driveway washing for aesthetic reasons or because there are signs of damage, our team can assist. For more information, please call us at 225-529-0424 or complete the contact form on our website.
Concrete Pad Cleaning
The driveway is the first thing that people see when they come to your home. It is a reflection of who you are and what you value. At LA Pressure Wash Pros, we provide driveway washing services in Baton Rouge that can't be beaten. We will work with you to ensure that your driveway looks its best and lasts for years to come.
We use only professional-grade products and equipment to ensure that your driveway looks great and stays that way. Our technicians are trained in all aspects of cleaning driveways, including cleaning oil stains, removing dirt and grime, and much more. Whether you need your driveway cleaned after bad weather or just want it looking new again, we have the tools and expertise to get the job done right at an affordable price.
If you need someone who can give you personalized attention at a fair price, then LA Pressure Wash Pros should be your first choice!
Keep Your Driveway Safe
As a homeowner, you want your property to look its best at all times. This means that you need to invest in quality services that will help you achieve the results that you want. Keeping your asphalt or concrete surfaces clean and clear is one of the most important factors when it comes to keeping your driveway safe. You also need to make sure that your driveway is always clean and well-maintained so that it won't deteriorate over time.
Our goal is to deliver excellent pressure washing for Baton Rouge homeowners at an affordable price while ensuring that our customers get more value for their money spent.
DON'T WAIT! SCHEDULE QUALITY PRESSURE WASHING IN BATON ROUGE TODAY!