Baton Rouge Relies On LA Pressure Wash Pros For Finest Pressure Washing Services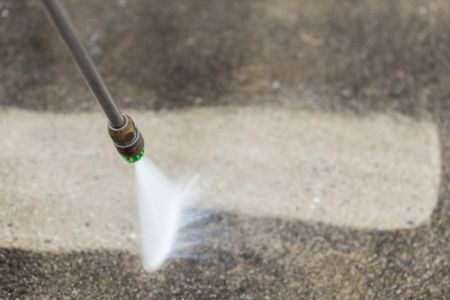 If you're looking for the best pressure washing company in Baton Rouge, look no further than LA Pressure Wash Pros. We handle all kinds of pressure washing and driveway washing from residential to commercial properties, and we do it with care and precision. Our team is dedicated to getting the job done right, and we'll always leave your property looking clean, sleek, and shining like new.
We know that when it comes to pressure washing, it's not just about the job; it's about the quality of the service and results. That's why we only work with highly trained professionals who are experts in their field and have years of experience under their belts. We use top-of-the-line equipment that produces results that will impress even the most discerning homeowner!
Services We Offer:
Driveway Cleaning
Roof Cleaning
Commercial Pressure WashingAnd More!
LA Pressure Wash Pros provides the best pressure washing services in Baton Rouge. You can reach us at 225-529-0424 for more information about our services.
Specialized Roof Cleaning For Baton Rouge Homeowners
The roof of your home is one of the most important parts of your residence. It protects your family, and it also protects your belongings from being damaged by rain and other natural elements. If you have a roof that needs cleaning in Baton Rouge, Louisiana, you can count on us to provide you with an excellent cleaning service.
We are specialists in roof cleaning, so we know how to make sure that your roof is thoroughly washed so that it will be able to continue protecting you and your family for a long time. We use only the best products and equipment to ensure that no matter what kind of weather conditions occur in Baton Rouge, our customers' roofs will hold up well for years to come.
If you need any type of specialized roof cleaning services for your home or business, contact us today!
Trust Our Baton Rouge Driveway Washing Solutions
At LA Pressure Wash Pros, we know that your driveway is the first thing people see when they pull up to your house. It's important to have a clean, pristine driveway that makes a good impression on visitors. Our Baton Rouge pressure washing services are designed to make sure that happens.
Our team of trained professionals will take care of all your driveway washing needs, and you'll always be satisfied with the results. If you'd like more information about our driveway washing services or want to schedule an appointment for a free estimate, contact us today!
Reviews & Testimonials on LA Pressure Wash Pros in Baton Rouge, LA
There are currently no reviews or testimonials, check back soon!
DON'T WAIT! SCHEDULE QUALITY PRESSURE WASHING IN BATON ROUGE TODAY!