Pressure Washing the Governor's Mansion in Baton Rouge, LA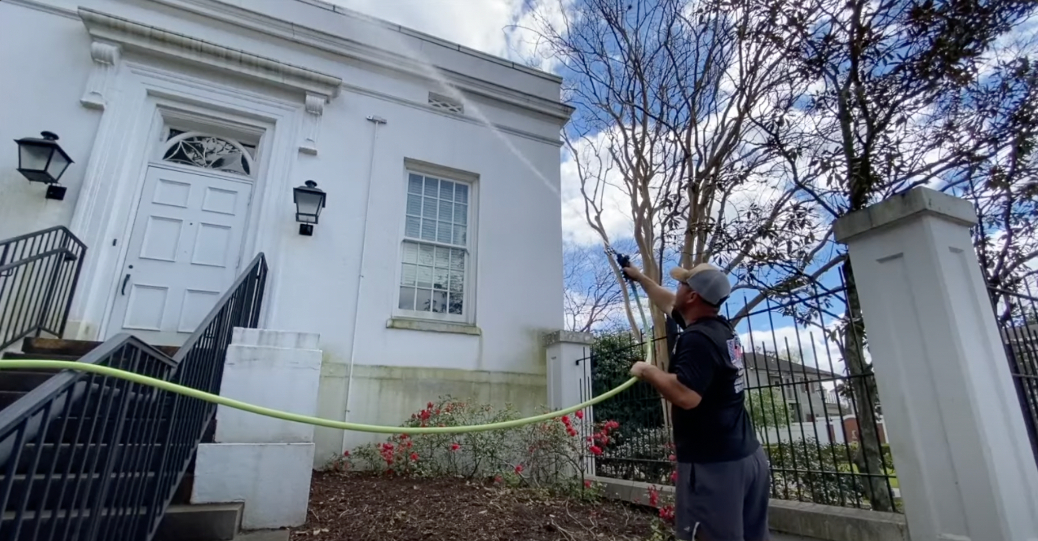 We recently cleaned the Old Governors Mansion in Baton Rouge for the second year in a row! This is one of our favorite projects because of the history of this building and for what it means to the local community.
This cleaning utilized our Softwash system in order to kill off all organic growth on the building. We then proceeded to rinse off all of the organic matter in an effort to preserve the state of the building, while also bringing it back to its original glory.
The state trusts us every year to do a great job cleaning one of the most historic buildings in the state, and wed love the opportunity to service your property as well. So if you are in the Baton Rouge area and need pressure washing please give our company a call!
No job is too big or too small!
Service: Pressure Washing
Location: Baton Rouge, LA
DON'T WAIT! SCHEDULE QUALITY PRESSURE WASHING IN BATON ROUGE TODAY!