Pressure Washing in Baton Rouge, LA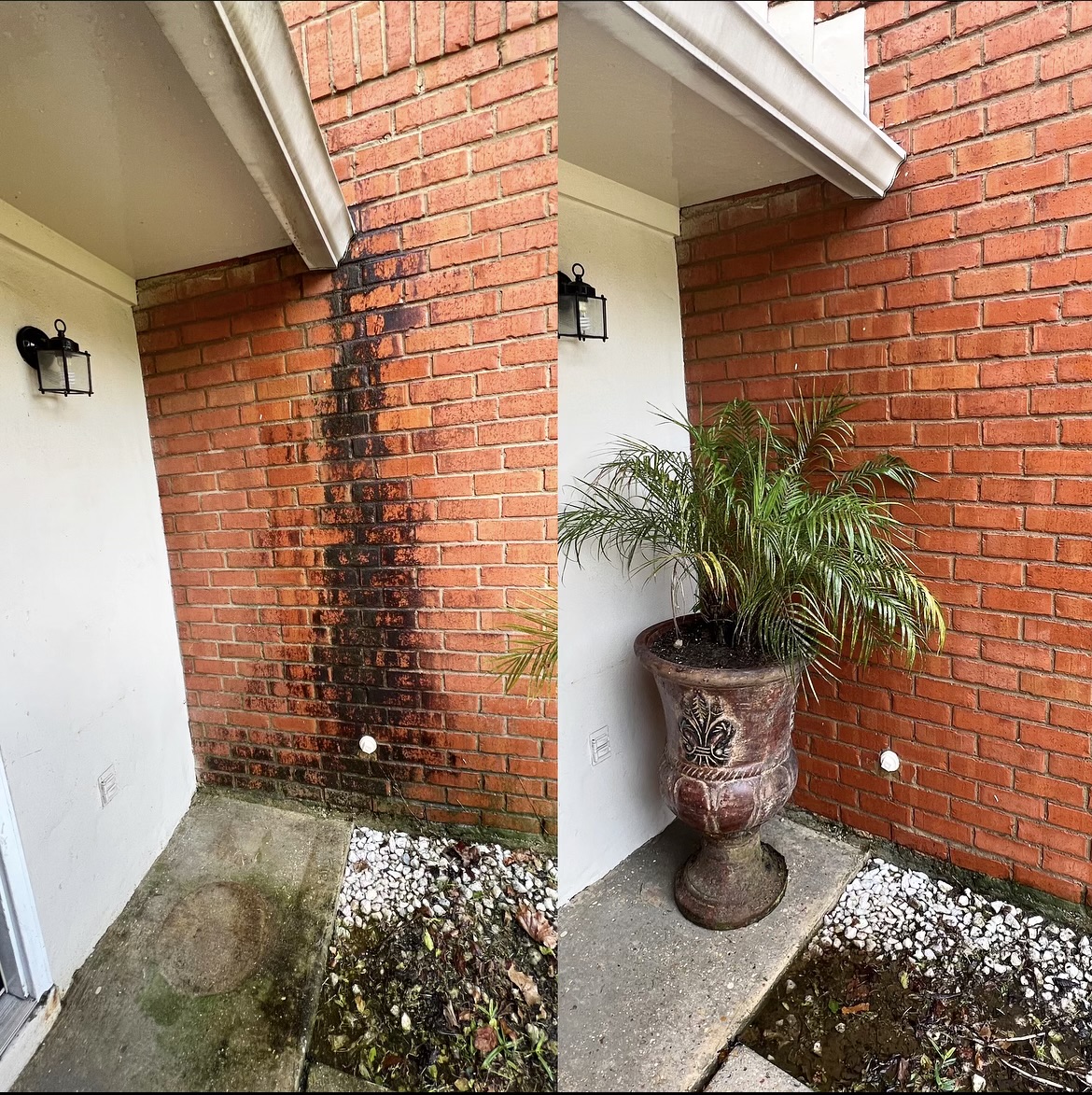 The brick walls were thoroughly cleaned, and the algae growth was completely removed. The walls were restored to their original appearance, enhancing the overall look of the property. Our clients in Baton Rouge were very satisfied with the results, and the property now looks well-maintained and attractive.
We utilized a commercial-grade pressure washing system with appropriate nozzles and cleaning solutions to remove the algae growth. Our team took necessary safety precautions, such as wearing protective gear, to ensure the job was completed efficiently and safely.
Service: Pressure Washing
Location: Baton Rouge, LA
Gallery
Products Used
Southern Drawl Surfactant
DON'T WAIT! SCHEDULE QUALITY PRESSURE WASHING IN BATON ROUGE TODAY!