Pressure Washing a Hotel in Baton Rouge, LA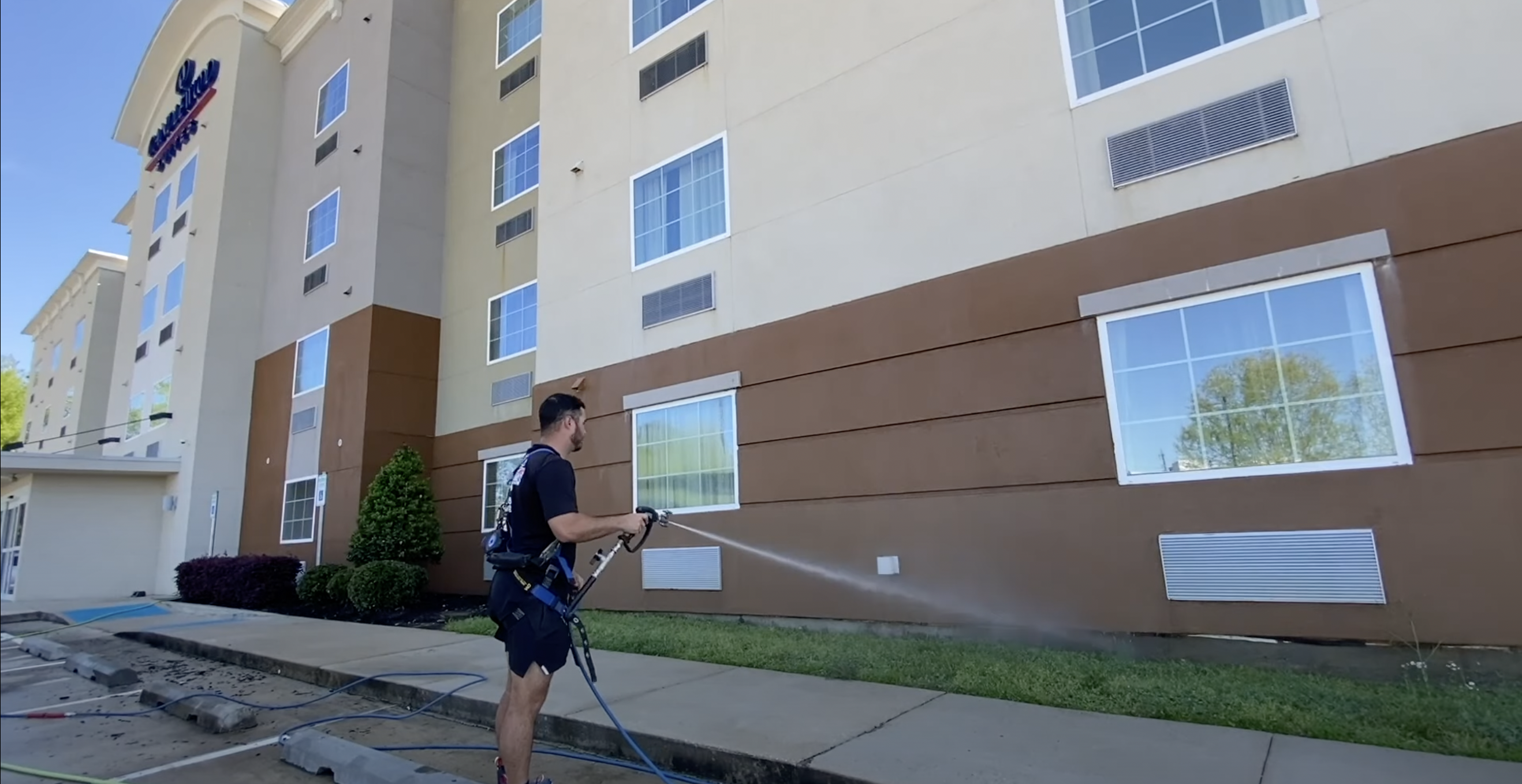 Our company had the pleasure of pressure washing the Candle Wood Suites in Baton Rouge, LA today. This job consisted of building cleaning, concrete cleaning around the building, as well as rust stain removal on the building.
In order to clean the entire Hotel we rented a lift and used our soft wash system to apply a low-pressure chemical treatment that removed all surface pollutants and a low pressure rinse in order to rinse those pollutants.
The owner of the building was so happy with how everything turned out that he told us he would have us back to stripe the parking lot as well. If you need pressure washing or parking lot striping in Baton Rouge or surrounding areas, dont hesitate to give LA Pressure Washing Pros a call!
No job is too big or small for the pros!
Service provided: Commercial
Location: Baton Rouge, LA
Project Image Gallery
DON'T WAIT! SCHEDULE QUALITY PRESSURE WASHING IN BATON ROUGE TODAY!